How to build a "tight-knit" team in a fully remote environment software industry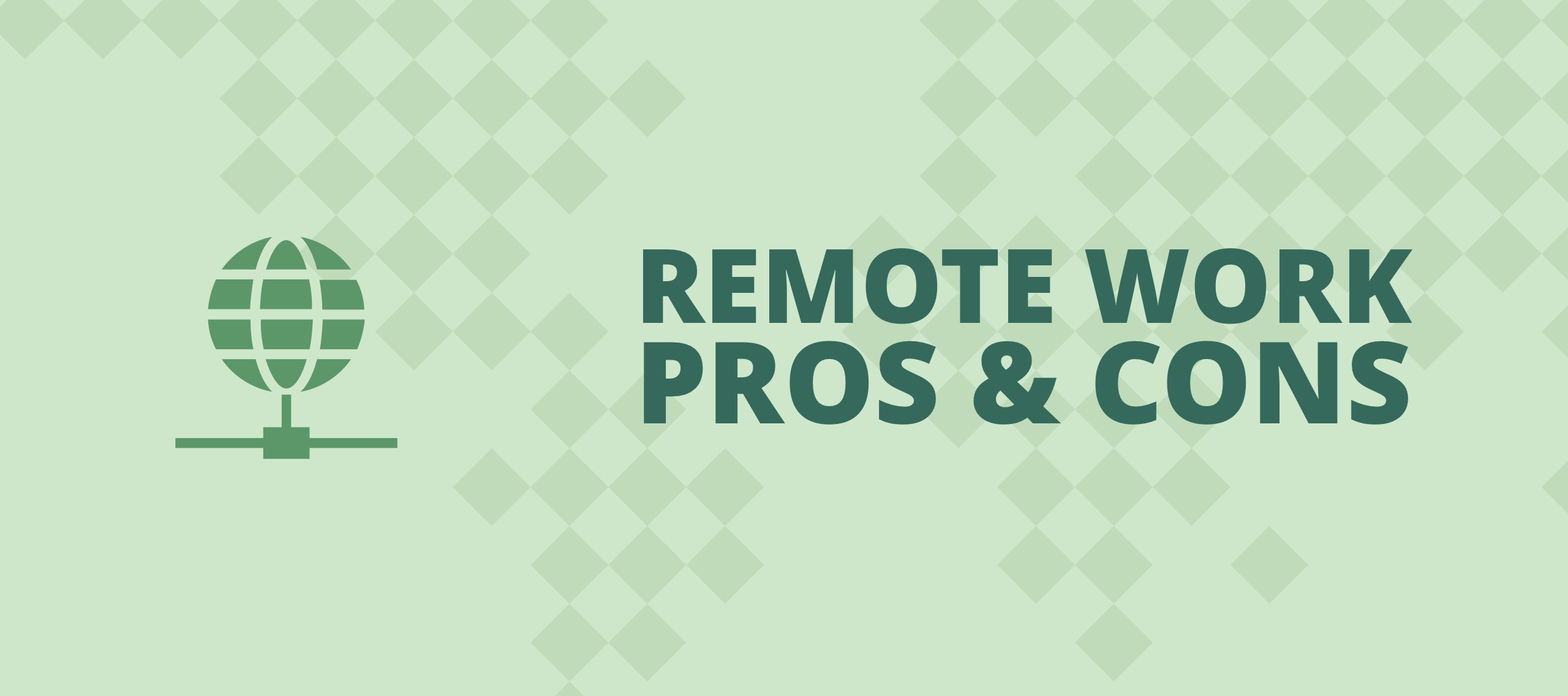 Although the notion of fully remote working companies is not new, in the last two years, this has become a reality for a large percentage of businesses. Remote working has not come without its challenges, both structural and cultural. This article will explore the pros and cons of going fully remote and some of the hurdles in doing so for both employers and employees.
Benefits of fully remote companies
Contrary to popular belief, productivity in the software industry does not necessarily decrease with a fully remote workforce. Until now, factual information has been viewed on small and isolated samples. But when two of the largest software companies in the world, Google and Facebook, announced that 85% and almost 100% of their workforce can now request permanent work from home assignments, the message was clear. Mass remote work is here to stay.
Unbound talent pool
Great minds think alike. Put them together, and wonderful things will happen. Anyone who runs a business or has to be in charge of recruiting software companies knows how difficult it is to find valuable and highly skilled talent. The software companies are headquartered outside of major metropolitan areas even more so. There aren't enough people in a specific geographical area to fulfill all vacant roles. Remote recruiting and hiring eliminates this problem.
Agile expansion opportunities
New projects and new clients come with unique requirements. There are tipping points for almost all software and technology companies. As a leader, you bring in as much new business as possible. Sometimes, you wish your company could apply and bid for projects but are unsure if your current workforce can handle it. The unbound talent pool helps your company achieve dual-axis growth as necessary and almost on demand. Additionally, the lack of geographical restrictions applies to acquiring new business.
Drawbacks of remote companies
Companies must address structural and cultural challenges to successfully migrate to a fully remote environment. Structural obstacles are generally related to tangible assets or geographical restrictions, while cultural ones lay more on the employees. While these two categories seem separated, they can many times become intertwined, and it's the job of the company as a whole to address them both.
Structural Obstacles
Out of almost all industries, software companies are the least impacted by structural obstacles. Take, for example, a furniture company. Their structural barriers are just impossible to overcome. They need a warehouse for storing wood and other supplies. The employees also require a physical location to build the actual furniture. Software and digital distribution industries don't have this problem.
Sometimes, though, structural obstacles relating to physical offices also apply to software companies. Take, for example, a meeting with potential clients. Clients want to see that you exist, that you have an office, and that they can shake your hand on the deal. Virtual meetings are not that efficient at onboarding new potential business.
Cultural Obstacles
Micromanagers will always say: I can't manage what I can't see. This is an obvious hurdle for managers of fully remote workforces. Although there are few micromanagers in the software industry, the principle can still apply sometimes. Whether it's distractions or just procrastination, the lack of supervision can lead to a decrease in productivity.
From a communication and activity perspective, remote work facilitates a lot more output than input. In facing difficulties with tasks, employees will have trouble getting instant information from their manager on how to fix the problem. Time Zone differences can exacerbate this. Remote work is output-oriented because employees report on what they have achieved without expecting instant gratification or instructions before moving to the next task.
The Bottom Line
Software companies, in particular, can benefit immensely from a fully remote work environment. Access to a global pool of talented individuals and the border-free nature of client acquisition and relations enable the ability of aggressive dual-axis expansion and business development for any software company willing to take the plunge to remote.